South East Asia is a very interesting, fun, safe and beautiful part of the world. It has a well-trodden backpacking route for good reason. This is a 9 week trip showing you the best sites in
Vietnam, Thailand and Laos in a whopping 9 weeks
! From bustling cities, to UNESCO sites and from stunning beaches and islands to lakes with dolphins. You can join three exciting group adventure trips in 3 different countries in Asia and see the best that this region has to offer.
Round The World South East Asia
This exciting trip starts off in amazing Vietnam, with the Vietnam Experience. Starting in the North of Vietnam, in Hanoi and ending all the way in the south in Ho Chi Minh. After that, we take you on a 4 week trip to all the best parts and beaches in Thailand. Then Laos, from the Capital of Thailand, Bangkok, we take you up to the north of Thailand into stunning Laos, and back to Bangkok (so no flights needed here). Wow, what a trip!
Some of the highlights include:
Including airport pick ups, English speaking guides

Meeting new friends and sharing adventures from day 1

Excellent guides who will be there for you and make this the best trip ever!

Explore bustling cities: Bangkok, Hanoi, Vientiane and many more exciting cities

Street food and Asian flavours at every turn (tip: avoid the squid jerky)

Stunning Halong Bay UNESCO site

Tuk Tuks, Rickshaws and crazy traffic!

Immersing yourself in Thai Culture

Full Moon Party

Tropical Islands and amazing beaches

Adventure options with Diving, Freediving, Muay Thai or Yoga

Discover Scuba diving, island trips and Stand up paddling

Get off the beaten track in Laos (flexible hop on hop off!)

River tubing in Laos (not to be missed!)

Meet and chat to other Xtreme Gappers with an online Buddy list before you travel too!
Xtreme Thailand Experience
Explore the vibrant 1,000-year-old of historic city of Hanoi during the first week
Learn about Buddhism and Meditation, explore interesting Vietnamese places including Pagodas and temples in the second week
Trek the amazing Sapa mountain, visit markets and learn about the culture
Explore the colonial architecture and amazing beaches of Hoi Ann
Visit Nha Trang and its amazing beaches, beach time!
Amazing shopping in Hanoi
Visit Hoi Ann Old Quarter.  It has a distinctly French colonial flare
Finish with an epic road trip all the way down south to Ho Chi Minh City
Exploring exciting Bangkok by the backpacking Mecca Khao San Road
Learning about Thailand's culture, history, and visit temples
Stay and work with elephants
Bathe in waterfalls
Full Moon Party
Adrenaline Adventures on Koh Tao like diving and freediving, Muay Thai, cross fit or yoga course.
Koh Tao adventure day. Get ready for some serious action on long tail boats, and snorkelling
Welcome dinner out on Koh Tao
Activities like SUP and Discover Scuba Dive
Lots of Chill time on Koh Tao, and beach parties to remember
An amazing laugh all the way with fun group leaders to guide you and the rest of the group
Connect from Bangkok up to the Amazing North of Thailand on trains and traverse Laos with our backpacker buses and guides.
Transfer back to Bangkok Included where you catch your flight to Hanoi
´Jump-on' and 'jump-off' the bus anywhere that you want along the way around our comprehensive route
Go further off the beaten track for unique down-to-earth stops
Enjoy local culture and amazing activities
Travel with like-minded people, our legendary guides and local drivers
We can organise guest houses, hostels, budget hotels, eco-lodges and camping accommodation options en route
Fully guided trip throughout Southeast Asia with loads of activities and inclusions
As this Round the World trip is built out of 3 trips, we would love to give you a lot more information on each trip. In the links below you will find all the information in much detail. but if you have questions you can, of course, email us, see the web form at the bottom of the page where you can leave your details and ask your question. We will get straight on it!
Check the full itineraries here
The order of the trip
Vietnam: 3 weeks
Thailand: 4 week
Laos: Flexible
Experience Thailand with our top selling trip. Four adventure-filled weeks, that will take you from Bangkok to the heart of Thailand, to the tropical beaches of Koh Tao. Our included airport collection, Thai guides, guaranteed group numbers and jam-packed itinerary make this ideal for first time or solo travellers. Meet new people, make new friends, plus choose from 5 awesome activities for your 3rd week and have an unforgettable month-long journey.

Take an epic three week road trip throughout Vietnam from Hanoi to Ho Chi Minh City. New friends on new adventures along the way, in truly one of the most breathtaking Southeast Asian countries. Fully guided full on bring it on! Insanely good value as well.

Get off the beaten path and visit Laos! Let us take you off the beaten path on our backpacker trip in Laos. Starting in Bangkok Thailand, you can head through one of the most rewarding countries in South East Asia, and experience the joys of tubing, waterfalls and mind boggling scenery and beer Lao!

Please wait, the form is loading ...

Trip Frequently Asked Questions

| Duration | Option | Price | |
| --- | --- | --- | --- |
| 9 (Week) | Vietnam Thailand Laos | GBP 2399 | Book Now |

Book 16 or more weeks up front to secure these deals.

Duration
Option
Price
9 (Week)
Vietnam Thailand Laos

GBP 2399

GBP 2327

(Early Bird)
Enquire here

Book today with a deposit and travel after 03 - Apr - 2018 to lock in the early bird price. "Hurry only limited early bird spots available !"

Terms: £200 GBP deposit required on booking. Full payment 12 weeks prior to trip start.

Included

Vietnam

Breakfasts and accommodation throughout programme
Airport transfer on arrival, to make it easy for you!
Activities as per itinerary
Orientation by our rep
Vietnamese cooking lessons
Vietnamese language lessons
Jungle trekking or cultural immersion at local schools. Let us know at time of booking!
Access to buddy lists before you go

Thailand

Personally met at the airport
Super nice and professional guides
All accommodation
All activities as per itinerary, elephants, waterfalls, nationalparkss, temples
Breakfast in the first 2 weeks
Nights out (own expense but guided)
Transport taking you to different parts of Thailand
Free Wi-Fi at most resorts
Exploring the history and culture of Bangkok by visiting various temples
Pick your own action pack during week 3. Yoga, Muay Thai, diving or free diving
Snorkeling in crystal clear waters around a tropical paradise island
Boat ride to stunning tiny island
Walk to stunning viewpoint
Full moon party ticket included! 

Laos

Pre departure information
Pick up at different locations in Thailand and Laos
Reservations for extra tours and accommodation will be made by the guide
Flexible hop on hop off Tour Pass, min 11 days needed, but we give you 2 weeks to complete it!
All Transportation
Services of the Tour Leader who can help with accommodation and activities

Excluded

Flights
Visas
Travel Insurance
Accommodation in Laos
Meals in Vietnam, Thailand and Laos (in Vietnam and first 2 weeks of Thailand we include breakfast)
Transport from Hanoi to Bangkok (Flight)

Dates

Route Vietnam/

Thailand/Laos

2017 start dates

Start Vietnam Sunday 22 October
Start Vietnam Sunday 19 November
Start Vietnam Sunday 24 December

2018 start dates

Start Vietnam Sunday 14 January
Start Vietnam Sunday 18 February
Start Vietnam Sunday 18 March
Start Vietnam Sunday 15 April
Start Vietnam Sunday 17 June
Start Vietnam Sunday 15 July
Start Vietnam Sunday 12 August
Start Vietnam Sunday 16 September
Start Vietnam Sunday 11 November

See Other Round The World Trips
Get fit and meet others on the paradise island of Majorca. Our one-week fitness bootcamp, set in a global heritage site, right by the beach delivers effective mixed impact training sessions. Feel fitter, look better and have an amazing fitness training holiday.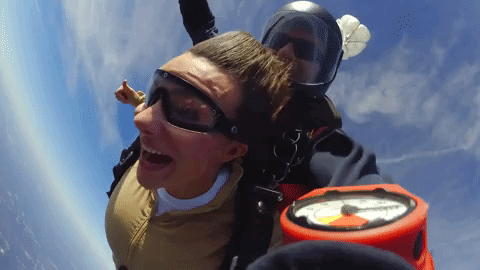 Spain Fitness Bootcamp
Spanish Fitness Bootcamp With Beach Front Accommodation
Get fit and meet others on the paradise island of Majorca. Our one-week fitness bootcamp, set in a global heritage site, right by the beach delivers effective mixed impact training sessions. Feel fitter, look better and have an amazing fitness training holiday.
Highlights
Most guests joining our boot camp travel solo so don´t be afraid to come alone
You can relax in style in your luxury beach front accommodation in a beautiful villa
See your fitness improving efficiently with 10 group training fitness sessions every week, plus Standup paddle, volleyball and yoga sessions
Meal plan included. We include a healthy breakfast and lunch
You will be amazed at how much fitter and better you feel with lots of varied group fitness training sessions that actually work
Discover how motivated you get when training in a group, you will be amazed at what you can achieve, everyone has the same goal, get as fit as possible!
Improve fitness faster and more efficiently with proven advanced fitness techniques, taught to you by top fitness professionals
This trip is about you, and improving your personal fitness with a plan based on your level and fitness goals in a supportive group environment
Discover new ways to stay fit trying other sports as well, like SUP, Volleyball & Yoga (no extra costs)
You can also take advantage of our Bootcamps amazing kitesurf location and do a 6 day learn to Kite Surf course at the same time (extra costs apply)
You will get out and about and hit the beach with beach training sessions.
Low-cost flights to Majorca, with its stunning beaches, make this an attractive fitness break!
You can invest in your health as this is one of the best value boot camps out there
Group fitness training holiday in paradise location!
Sunday Arrival day and introduction
Please try and arrive during daytime on Sunday. Late afternoon we will talk to you about the activities and meal plan for the week, and our trainer is there to assist you with all your questions.
In the evening we will walk from the accommodation into town and show you where to find the nice places to hang out. We show you the stand-up paddle and volleyball place, the stunning beaches and the big square where you find lots of nice restaurants.
Training Schedule

Sunday Arrival Day
Arriving into Palma de Mallorca the transfer to the local town of Alcudia takes approximately one hour on the A32 bus service (direct from the airport). A member of our friendly team will be waiting to meet you off the bus and transfer you to the villa on arrival. You can arrive at any time on Sunday and check in after 2pm. After checking in, you are free to chill at the villa, hit the beach, or do some stand-up paddle. A group orientation and introduction and getting to know you session will take place at 5 o'clock at the UF villa.
Monday Intro Day & Start Training
As with most days, we start off with an early morning sunrise yoga session to stretch your muscles and ease you into training at 7.45 am. Sessions take place on the roof terrace overlooking the ocean on one side and the National Park and Sierra Tramontana mountain range on the other side.
Breakfast and Introduction
Then time for a healthy breakfast consisting of fruit, yoghurt, smoothie options, muesli, and eggs. Breakfast is served from 830 to 915 on the roof terrace.
We will also tell you all you can expect the coming days, and if you have any questions, this is the time to ask.
9:30am Stand Up Paddle
Depending on the water conditions we have a daily stand-up paddle session. The bay of Pollenca has crystal calm flat water in the morning and is the perfect place to do some stand-up paddle due to it being relatively shallow and exceptionally beautiful. Stand-up paddle is very good for your core strength and stability. Session done right would be better than doing countless crunches and it's a lot more enjoyable!
10.30am-11.45am Body  360 Fitness Sessions
Then the training starts in earnest. With a combination of group Crossfit style / Cross training sessions, Body360 (high cardio). Sessions are varied, but we promise you effective fun workout sessions. The sessions may take place in the national park, in and around the villa, on the beach or in a number of different training areas.
12.30pm-1.30pm Buffet Lunch
Buffet style healthy lunch served on the roof terrace or in the garden.
1.30pm – 4.00pm Beach Time, Free Time or Kite Surfing
Time to some much needed R&R. Hit the beautiful beaches of Port De Pollenca.
If you have booked the optional learn to kitesurf course, your training time will happen between 1.30 and pm. This is the optimal time to enjoy the thermal wind which pretty much guarantees your ability to learn to kitesurf right in front of the villa.
5pm Ocean Jog or Bike Circuits
You have time to do a jog or bike circuit. You will be provided with a bicycle and a route. Note this is an unguided activity.
6pm Beach Training or VolleyBall
At 6 PM we do beach training, which is another body 360 style session, alternatively, we also lay on beach volleyball which is a fun effective way of getting the blood pumping let's hope you don't get too competitive!
After the beach session it's time to head back to the villa for showers, prior to heading out with the rest of the group for dinner in the local town.
Tuesday to Friday
Runs more or less on the same schedule there are however some minor changes throughout the week. For example, on Wednesday there is an excursion to the beautiful Roman town of Pollenca where you can visit a local market.
On Friday afternoons you have the opportunity to do a nature trek, this lasts approximately 2 ½ hours taking you through a beautiful valley, down to a secluded beach.
Saturday
Early risers are able to enjoy a beautiful sunrise SUP session, or perhaps you may prefer a lie in. After a healthy breakfast at 8:30 AM on Saturday, it's excursion day!
There is a range of options for excursions depending on the preference of the group. Some of these excursions are free and others incur a local charge:
Some of the excursion options include:
Speedboat hire: (Minimum for persons 100 EUR per person) includes captain, fuel, and boat hire 4 hours)
Formentor Beach we catch a glass bottom boat across to one of the most beautiful beaches. The journey takes 25 minutes Puerto Pollensa to Formentor the views of the bay along the way are impressive. You can get a closer look at the lighthouse at Cap de Formentor and La Fortaleza, one of Spain's most impressive estates featured in the bbcs night manager. It is an open ticket, so you can choose the timetable you prefer to come back, so the choice of options is flexible and you are not in a rush.⦁ Formentor look out. Head up to a beautiful world heritage site with dramatic clifftop views.
Water Park Excursion (entrance fee not included)⦁ Pirate Boat Experience: five hours exploring the bays beaches and cliffs of Majorca, on a pirate cruiser, includes snorkelling equipment and lunch. With pickup and drop-off from the villa. €60 per person.
Visiting local towns, bus stop is in walking distance or grab one of our free bicycles and enjouy the local towns.
Sunday Check-Out Day
Sunday is rest-day. If you are checking out you will have to vacate your room by 10, but you are welcome to chill by the villa if you have a later flight. Say goodbye to your new friends and hello to maintaining a new healthier better you
Changes to Itinerary & Inclusions
Please note the above itinerary can change, so the above is to be taken as an indication of what you will achieve, but it is not set in stone.
Locations Of Activities
While "the hub" of the Boot Camp is set at the beach house, locations for activities are spread out through the local area. You will be given a bicycle on check-in, which will be your mode of transport for the majority of the Boot Camp. The furthest distance you would have to cycle would be 10 minutes and approximately 3 km to get from the beach house to the local town centre of town. The area is well connected with bike paths and is completely flat, along the ocean promenade. Should you wish to go to the local town by taxi, it's six euros (shared with a maximum of four others).
Accommodation
Depending on group numbers we use mulitple accommodation options in the local area on a shared basis. Based on twin share rooms. The bootcamp hub is at the UF "Beach house" where up to 6 people are accommodated and breakfasts and lunches are taken. The  UF villa is located right next to the training areas, yoga terrace and Stand up paddle. Supplementary accommodation can be found within a 5 to 10 minute bicycle ride, and you will be provided with your own transport. Supplementary accommodation is to the same or higher standard than the UF beach house villa.
Working out together and living together is a very bonding experience, it's a great way to make friends. Don't worry about needing your own space also. The villa is sufficiently big with plenty of chillout areas for you to catch some quiet time too.
Due to the nature of the fitness Boot Camp, people do not tend to have late-nights the villa. You will be exhausted! So you can expect to get a good nights sleep in fan cooled rooms. If you do feel like chilling, there is a wide selection of movies, and Wi-Fi Internet.
Bootcamp Training Sessions
You're about to experience cardio conditioning that will completely transform your body. It's a challenge—but your instructor can modify the toughest moves to help you push yourself at any fitness level.
The class is made up of four specific blocks to push every part of your body to its maximum.  Each block contains 3 sets of 3-minute high-intensity training, with a 30 sec recovery between each set.  Pushing you to your maximum to achieve incredible results.  No equipment or weights needed just 100% commitment.
Endurance & Plyometrics: Challenge yourself with jump training to strengthen your lower body while improving stamina and cardiovascular endurance.
Strength & Balance: Use bodyweight resistance and balance training to develop serious strength and stability.
Coordination & Agility: Learn to be fast on your feet with agility drills to develop precision and speed.
Core Strength & Stability: Target the abs and core to train for functional stability.
Extra Activities
Stand Up Paddle
SUP stands for "standup paddleboarding" and it is taking the water sports world by storm. Basically, SUP uses a surf style board and a long paddle. In that regard, it is a cross between canoeing and surfing.
We will take you out for a lesson on Monday so after that you can pick up your board whenever you wish! It's lovely to do after your morning bootcamp sessions.
Beach Volleyball
As we are located so close to the beach we include a beach volleyball session. Your trainer is Maria Angeles, a real Pro. For 1.5 hours she will be teaching you the basics, and take it from us, it is hard work, but also a lot of fun. You are free to use the beach volleyball court on the beach during the rest of the week too.
After a training session, you can jump right into the sea to cool off!
Cycling on Majorca

There is also the option to do cycling on Mallorca's impressive cycle path system. Basic bikes are provided for each client to use at their own convenience throughout the week.
Kitesurfing
This is a superb Kite spot, if you are up for it you can also enrol in our beginner kitesurf course which easily fits in with the training sessions for an additional local payment. Kite sessions will be everyday between 1 and 4 pm. So its easy to combine with the bootcamp activities.
Beaches
With our schedule, you will have enough time (unless you include the kitesurfing) to hit the beaches. Mallorca has a lot of stunning beaches and we will have a guide book for you to pick your favourite ones. One of the best beaches is actually only 10 minutes from our villa, so perfect to chill on a sunbed under an umbrella on your hours off in the afternoon.
Accommodation
Xtreme Gap Year has a beach house in Majorca, where we run the fitness and kitesurf programmes. It has a cool surfer vibe!  You will stay in a shared house right by the beach in a beautiful National Park. Based on Twin share.
Shared bathroom, lounge and outdoor chill-out zones on the roof.
We have a maximum group size of 14.
Meals
We provide two healthy fresh meals per day. Breakfast and lunch.
Breakfast is served on the roof terrace after your stand up paddle session and yoga. We provide tea coffee, delicious seasonal fresh fruit, yogurt and eggs and protein shake.
Lunch is served from a set menu taken at the villa. We will ensure that the diet is healthy and complementary to the training regime.
In the evenings the group heads out to the local town to eat out at a variety of the great local restaurants available. We provide suggestions of where to go, and this is a great way to experience the laid-back great social scene of Port De Pollenca. You will need to budget to cover your evening meal costs.
Entertainment
After a hard days training, there's plenty of chill out areas to be found at the villa if you don't wish to go out.
There is Wi-Fi available throughout the villa, and if you're feeling hot and in need of a swim the sea is a mere 20 m in front of the house!
Frequently Asked Questions
Included
Pre departure information pack
Sunday afternoon introduction session and guided walk to town.
Varied fitness classes – up to 10 per week
Luxury beachfront accommodation based on twin share
Daily morning sunrise yoga sessions on the roof terrace overlooking the ocean (Monday to Friday)
Daily training schedule featuring 2 group fitness classes per day (Monday to Friday)
Morning beach run along the breathtaking Pollenca Bay
Beach volleyball Session
One stand up paddle session (you can do this daily Monday to Friday)
Beautiful nature trek with transfers
2 meals per day will be included (breakfast and lunch)
Local pick up in Alcudia ( There is a direct transfer bus from the airport Alcudia which takes 1 hour and we will pick you up at the bus stop). Private transfers available on request.
Tips on to local areas of interest and beaches at weekends
Huge chillout kite surf viewing terrace with bbq area
Brand new abs on departure!
Excluded
Airport Transfers
Drinks and snacks
Dinner
Extra excursions
Travel insurance
Close
Your Recently Viewed Trips