An awesome combination of fitness and relaxation. First focus on your fitness in Thailand before heading to another tropical island for some serious beach time to show off your new body!
Thailand Fitness & Beaches Adventure
Combining Fitness and Relaxation on Stunning Beaches in Thailand
Whilst joining us at bootcamp for a week or two to focus on your health might be your main priority, it is great to know that you are able to see and do that much more by adding on another adventure after your training with us. We have a bunch of amazing trips that are easy to combine with the bootcamp, which will give you the chance to experience the best of Thailand. On this page, we focus on adding an extra beach week on Koh Tao. Who wouldn't want to show off their new ripped beach body, while exploring the most beautiful beaches in the world?
HIGHLIGHTS
Thailand  Fitness Bootcamp
Most guests travel to the boot camp travelling solo so don´t be afraid to come alone. You will not be alone. We hook you up on Facebook before arrival so you can meet others at the camp.
See your fitness improving efficiently with a

personal training mentor session every week

.
You will be amazed at how much fitter and better you feel with lots of

varied group fitness training sessions

that actually work.
Discover how

motivated you get when training in a group

, you will be amazed at what you can achieve.
There is nothing stopping you from reaching your fitness goals with access to comprehensive gym and training equipment.
Improve fitness faster and more efficiently with

proven advanced fitness techniques

, taught to you by top fitness professionals.
This part of the trip is about you and improving your personal fitness with a plan based on your level and fitness goals in a supportive group environment.
You don´t have to worry about what you eat, we have designed and include a meal plan devised by nutritionists to help compliment your goals.
Discover new ways to stay fit trying other sports as well, like Muay Thai & Yoga (no extra costs).
There is no limit to how much you can train with Unlimited Gym Access 6 days a week.
You will get out and about and

hit the beach with beach training sessions

.
Beach Time on Koh Tao:
Beachtime
Exploring stunning beaches
Enjoining lovely dinners on the beach
Beach parties
Dancing on the beach
Photos of the Tropical Fitness Bootcamp
Photos of the Next Thailand Beach Adventure
Fancy Learning to Dive?
We can easily add on a dive course for you on Koh Tao. We work with the best diveschools on Koh tao and you can join a Open Water or Advanced Open water dive course for you. talk to us about your plans, and we make it happen!
For Full Details on our Tropical Fitness Bootcamp Click on the Link Below:
Are you longing to get really fit? If you spend time at the Xtreme Gap fitness bootcamp, set in a tropical Thai jungle paradise, then you really will. Industry leading professional personal trainers will get you in peak condition in no time. After your training take your new six pack for a walk on the beautiful tropical beaches of Phuket. Feel the burn!!

Please wait, the form is loading ...

ACCOMMODATION AT TROPICAL FITNESS BOOTCAMP

If your budget doesn't stretch to the luxury options, we have now got standard ensuite accommodation. Set in another resort, you have a clean comfortable room with air conditioning, private bathroom, fridge, desk, wifi, cable tv. This modern resort hotel has free high-speed internet, a nice pool and clean and comfy ensuite rooms.

ACCOMMODATION ON KOH TAO BEACH WEEK

The location of our accommodation on Koh tao is perfect! A 2-minute walk from the beach you will find your beautiful new, safe and clean home from home.

Our accommodation is one of the few places on the island with a swimming pool, which in 30 degrees heat is a godsend. Your room, basic but spacious and comfortable, will have an en-suite and there is a maid service. There is a laundry service (approx £3 per big bag load) as well. Linen and towels are provided.

Trip Frequently Asked Questions

PRICE

| Duration | Option | Price | |
| --- | --- | --- | --- |
| 13 (Days) | 1 Week Fit & Beach | GBP 1029 | Book Now |

[/tab]

INCLUDED TROPICAL FITNESS BOOTCAMP

Pre departure information
Airport Pick Up from Phuket
Introduction orientation session by our Rep
Meal Plan, 2 meals a day
Access to all training equipment and gym (also on Sunday)
Weekly personal training session 1 to 1
All group body fit training sessions 6 days a week
All group weights training sessions 6 days a week
Option for yoga sessions, no extra charges
Beach front runs and workout sessions
Option to join Muay Thai Classes 2 sessions a week
Accommodation
Brand new abs on departure!

EXCLUDED TROPICAL FITNESS BOOTCAMP

Flights
Visas
Taxi back to airport
One meal a day and meals on Sunday (2 meals included in meal plan).*
Drinks
Extra personal training sessions (1 per week included)

INCLUDED ON KOH TAO

6 nights of accommodation on Koh Tao
Pick up from the pier on Koh Tao
Introduction by our rep
Dinner on arrival day
Optional upgrades – scuba diving, Muay Thai sessions, Yoga. Can be booked locally.

EXCLUDED FOR COMBINATION TRIP

Travel Insurance
Most Meals
Visa
Flights
Return transfer to airport
Take an epic three week road trip throughout Vietnam from Hanoi to Ho Chi Minh City. New friends on new adventures along the way, in truly one of the most breathtaking Southeast Asian countries. Fully guided full on bring it on! Insanely good value as well.
Discover Vietnam's epic highlights on this exciting 3 week group adventure from North to South! Hang out in Hanoi, learn about the war torn history of Vietnam, get to know Vietnamese culture, go trekking enjoy a cool beach week checking out the world famous Halong Bay. Finish up with an all-encompassing road trip south to Ho Chi Minh city via Hoi Ann and Na Trang.
Xtreme Vietnam Experience
Vietnam Experience Highlights Include:
Fancy going somewhere completely different? You will love Vietnam.
Explore the vibrant 1,000 year old of historic city of Hanoi during the first week.
Learn about Buddhism and Meditation, explore interesting Vietnamese places including Pagodas and temples in the second week.
Go trek the amazing Sapa mountain and learn about the culture here, visit markets.
Discover Ho Chi Minh City
No worries about going it alone, this trip has a buddy list so you can chat to other people on the trip before you go!
Incredible Experiences In An Incredible Country
Vietnam is blessed with natural beauty. It has it all. Mountains, lowlands, a huge coastline blessed with beaches, national parks that are the envy of the world like Sapa and Halong Bay, and a culturally rich and troubled history that makes visiting Vietnam such a unique and interesting experience, it will be more than your average holiday.
This trip is about showing you all the best sites and attractions in Vietnam, whilst offering you lots of cultural interaction in a group and leaving you happy in the knowledge that you will be well looked after during your stay.
Group Sizes
Our group sizes for Vietnam are small, and an average age between 18 to 22 years old, this is the ideal trip to book if you are dead keen on seeing Vietnam and want personalised action and intimate groups.
Details
The 3 week Itinerary
First Week
Day 1, Arrival Day

Arriving on Sunday or start your adventure in the all some ancient capital of North Vietnam Hanoi. This is it! The beginning of your 3-week adventure that is full of excitement, culture, history, a road trip and great times with new friends. With an airport pick up included you settle into your accommodation in Hanoi, you´ll get a chance to meet up with your fellow backpackers and find out about everyone you´ll be spending the next few weeks with.
Most people on our Vietnam Experience are in the same boat, i.e. they are travelling solo, so there is no need to be nervous. You´ll be far too busy to worry about that!
Day 2 Hanoi old quarter
To new visitors, Hanoi is a fantastic city bustling with crazy drivers, overloaded bicycles, colourful markets and street food stalls selling local dishes, some of which aren´t always identifiable (and yes, they are partial to chomping on a bit of Fido!).
Luckily you have a guide to help you through that initial culture shock, allowing you to absorb it with a bit of help. You´ll visit the 12th century Temple of Literature, see a local music performance and have lunch in the Old Quarter when your guide will take the opportunity to tell you all about what the next four weeks has in store. In the evening, you´ll have dinner and see a performance at the world famous water puppet theatre.
By the end of today, the sensory overload will either have you sleeping like a log or wide awake with wonder! Check out this gallery on our blog for more photos!
Day 3

Today we are heading to Halong City gateway to the world heritage site of Halong Bay.
Halong Bay, which means ´Bay of the Descending Dragon´, is approximately 170km north of Hanoi and is famous for its surreal and somewhat eerie landscape of over 3000 limestone monoliths that rise imposingly from the ocean.
Just make sure that you get those all important emails addresses from your trip mates so that you can swap photos and keep each other up-to-date with any more adventures you do. Believe us, this trip will leave you wanting more. There is no vaccination for the travel bug!!
Day 4 and 5

Vietnam is full of epic landscapes, Giao Xuan is a stunning little village that will not disappoint. Today we'll learn everything there is to know about Vietnamese culture. You will be learning some basic trying your hand Vietnamese cooking, and we will even take you to a local market where you can haggle for some ingredients for a major feast later that day.
Day 6 Quintessential Vietnam paddy fields caves and temples
Today involves a relaxing boat trip around Tam Coc and Dinh Cac Pier, which has a stunning landscape of towering karst islets and vast expanses of paddy fields. You´ll also float through three impressive natural caves, which is what the name Tam Coc means, ´three caves´. This whole area epitomizes rural Vietnam, and you´ll want to make sure your camera is charged.
After lunch, you can cycle to the village and onto Thai Vi Temple and Bich Dong Pagoda, which dates back to 1428 and is located on Ngu Nhac Mountain.
Day 7 and 8 (Sat & Sun)
Its weekend! You have a couple of days ´off´ at this point in the trip – that is you are free to explore at your own pace and see what you and your adventuring friends can find. Meet up in the evenings and swap stories and photos with the whole group, while soaking up the atmosphere and thinking about everything you've seen and done so far. Typically the groups head out to Cuc Phuong National Park, the picturesque waterfall, and temples of the 11th c former capital, Hoa Lu. Our guides can offer you advise on what's best to see in the area.
Second Week:
Day 9 (Mon) Sapa
A local village, hill tribes and beautiful scenery are on the agenda today. Cat Cat Village is about 1km from Sapa, located at the bottom of the Muong Hoa Valley and as you walk there you´ll see the breathtaking mountains, over 3000m high, and the green rice terraces that drop almost 1000m below. You´ll also pass the sparkling Cat Cat waterfall. The village itself is home to the H´Mong tribe, who retain many of the old customs and traditions, some of which you can see, such as hand weaving and dying of materials to make textiles. Have you still got room for souvenirs?!
Locals and villages
We hope you´re feeling well rested for today as there is a 10km trek through the hills, past the streams and into the valley of Muong Hoa to visit Ta Van village, where you'll stay overnight with a local family. This gives you the chance to experience firsthand the lifestyle and culture of the people living in this area. After the long trek, the pool is bound to look appealing to soothe those aching muscles! You also have the chance to pitch in and help to cook dinner (you might even get to use some of the skills you learnt in your cookery class) before settling down for a peaceful night with your local hosts.
Day 10 (Tue) trekking
Bring your trekking boots because we are going on an epic journey. 10 hours of trekking through hills, paddy fields and classic Asian scenery until we hit Ta Van village. Take a dip in the pool there because you have deserved it.
Day 11 (Wed) Waterfalls and landscapes and trekking
You´ll have been glad for a peaceful night as today is an amazing seven hour round trip trekking to a waterfall and passing through some stunning landscapes along the way something that you´ll probably be getting used to now, given how beautiful the country is. Anyway, you´re young and fit so no slacking, you can handle it!
Day 12 (Thu) Sapa

Back to Sapa and a well earned rest. Kick back and sip a 666 Vietnamese beer. Super cheap and very tasty!
Sapa town
Sapa  is perfect for a well-earned rest. You´re more than halfway through your adventure so you can sit back, chill out and reflect on all the places you've been, things you see and people you´ve met so far. We reckon by this point you´ll realize this is one of the best things you've ever done!
If you are up for it check out the beautiful orchid gardens on the Ham Rong Mountain. Located in Sapa town, you don´t have far to travel to admire the panoramic views, gardens and unusual rock formations. It is well worth the effort of walking to the top as once you get there, and along the way, you´ll be rewarded with some great photo opportunities.
Day 13 (Fri) Market

Today you'll visit the beautiful local market and beautiful old Sapa church in the morning.  You'll have free time for the rest of the day until your bus back to Hanoi.
Day 14 and 15 (Sat & Sun) Hanoi craziness free time
Yes weekend again :). You've had quite a number of days admiring the beautiful Vietnam countryside and now it´s back to crazy Hanoi. You have a couple of days to explore more of the city, after which time you can decide whether you love it or hate it, it´s a bit like Marmite! Your guide will be able to give you the lowdown on the best places to visit and where to eat and drink.
You then have two days to explore the incredible city of Hanoi – our guides can give you some great suggestions of places to go, although often the group will have their own ideas there is only things you can see and do it will be hard to cram it all in. Stock up on snacks and charge your smartphone batteries because the following night you will be doing a very long bus trip which takes us to Hoi an.
Third Week 3: Days 16 – 21
Day 16 Hoi An is awesome

You will arrival to Hoi An in the afternoon and have time to visit Hoi An Old Quarter.  It has a distinctly French colonial flare, and it's also an awesome place to get any type of clothing tailor-made for you!
You could spend time exploring the town and its many alleyways of cute shops, cafes and extensive food market or maybe hire a scooter and head out to the gorgeous local beaches.
Day 17 Ancient Ruins

You will visit the ancient ruins of the Cham dynasty in My Son. Ancient ruined temples two massive towers a really special place.
We will join the bus to transfer to Nha Trang tonight.
Day 18 & 19 Beach time

Na Trang has fantastic beaches and great nightlife. Nha Trang's golden beaches are yours for the taking, alternatively, take a boat trip to nearby islands or sample sumptuous seafood.
Day 20 Saigon/ Ho Chi Minh

It's been a huge epic journey but finally, we've made it to Ho Chi Minh City (formerly Sai Gon)! Arguably one of the most beautiful cities in Vietnam, it has a distinctively different feel to Hanoi.
Day 21 (Sat) Saying goodbyes

On day 24 you will stay in Sai Gon where it will be time to say goodbye to your travel buddies. Lifelong friendships will have been formed, incredible time is had by all, in a truly stunning country. At the end of an amazing trip before continuing with your onward travels
Meals
Only breakfast is included throughout the programme. But you can get a nice (and cheap) meal on every corner of every street. Meals are about 1 to 3 GBP per meal.
Vietnamese meals consist of rice or noodles accompanied by fish or meat and a vegetable dish or soup. But in many places, you can also get Western food like pizza!
Trip Frequently Asked Questions
The winter months are December, January and February. It can be quite cold as you also go up to the north is Sapa, which is in the mountains. In January, there is no start date but in December there is. Be aware that you can not sunbathe.
Vietnam is a very safe country to travel in. You will also have a co-ordinator with you at all times.
No! You can get away with taking about 100 per week, and that will go a long way! A beer on the street in Hanoi is about 7p.
Included
Pre-departure information
Airport transfer on arrival to make it easy for you!
Fully guided with local knowledgeable English speaking Guides
Trip to the Water Puppet Theatre
Visit Ho Chi Minh Memorial (optional)
20 nights' accommodation
Most Breakfasts
Overnight in rural village homestay
Black H'Mong hill tribes and scenic waterfalls
Guided jungle trek in Cuc Phuong National Park and visit to Muong ethnic community  (Optional extra)
Boat trip in Tam Coc
Stunning boat trip in Halong Bay
Experience a Vietnamese floating village
Adventure Kayaking in Lan Ha Bay
Hanoi city tour
Overnight Bus to Hoi An
Walking tour of Hoi Ans beautiful waterways
Cham dynasty  temples in My Son
Adventure Trek to Cat Cat Village
2 Glorious days by the beach in Nha Trang
Ho Chi Minh City
Access to buddy lists before you go
Excluded
Flights
Extra activities not on itinerary
Tourist Visa
Travel Insurance
Return airport transfer
Drinks
Lunch and Dinner
Breakfasts during travel days
Extra night if needed at the end of the trip in Ho Chi Minh
Dates
Starts on a Sunday ends on a Saturday
2017
16 July 2017 – 05 August 2017
13 August 2017 – 02 September 2017
10 September 2017 – 30 September 2017
22 October 2017 – 11 November 2017
19 November 2017 – 09 December 2017
24 December 2017 – 13 January 2018
2018
14 January 2018 – 03 February 2018
18 February 2018 – 10 March 2018
18 March 2018 – 07 April 2018
15 April 2018 – 05 May 2018
17 June 2018 – 07 July 2018
15 July 2018 – 04 August 2018
16 September 2018- 06 October 2018
11 November 2018 – 01 December 2018
COMBINE WITH THE 4 WEEK THAILAND EXPERIENCE OR 3 WEEK THAILAND ENTOURAGE STARTING THE SUNDAY AFTER
Welcome to the Philippines! See amazing sights, explore stunning beaches, splash around in underwater rivers,  snorkel the crystal clear waters, discover the Filipino culture and enjoy the best sunsets of your life. Meet the locals, kayak through caves, indulge in delicious food and party the night away.
Epic Philippines 10 Day Tour
The Philippines is consistently rated to have some of the best beaches and most spectacular islands in the world, a natural beauty only rivalled by the friendliness of its people and fascinating culture. We show you the best of the Palawan islands, an area largely untouched by tourism. You will explore jungles and cities, discover the Puerto Princesa Underground River, greet the rising sun from a private beach camp, island hop on a private boat, climb for your own coconuts, snorkel the starfish fields, and loads more!
For those wanting to continue their adventure and visit Boracay or swim with the whale sharks in Cebu*, we also offer optional self-guided packages after your 10 day tour has finished (flights not included). Join us and walk the path less traveled!
Explore the Magic of The Philippines in A Group
DAY 1 – ARRIVE IN MANILA! LETS GO!
DAY 2 – PALAWAN HERE WE COME!
DAY 3 – UNDERGROUND RIVER EXPLORATION!
DAY 4/5 – THE CASTAWAY EXPERIENCE – PRIVATE BEACH CAMP!
DAY 6 – BOUND FOR EL NIDO PARADISE
DAY 7 – ISLAND HOPPING
DAY 8 – EL NIDO TOWN
DAY 9 – CULTURAL DAY
DAY 10 – TIME TO SAY GOODBYE!
Itinerary
Itinerary
Day 1 – Manila
In and around Manila
Arrive at any time on day 1 and your guide will be there to meet you at the airport. Weave through the streets of one of Asia's most frenetic cities straight to your accommodation. Time to settle in and meet the group! If you arrive earlier in the day, you can use your time to explore the city and do some last-minute shopping. In the evening we get together for a BBQ on the roof terrace overlooking the city, and then on to experience some Manila nightlife!
Day 2 – Puerto Princesa
Palawan here we come! Today we take a short flight to the southern end of the Palawan Islands. We check in to our guest house and then head to the Iwahig Prison. This is a strange 'prison without walls', where inmates control how the prison functions. They even have a mayor! Meet and interact with some inmates and hear their stories. We then take you to the Bay Walk, where you can try all different kinds of famous Filipino food in small food stalls lining the water. Later in the evening we head out for some more fun!
Day 3 – Underground River & Port Barton
After a quick breakfast, we head to the famous Underground River. We go by boat through the incredible subterranean river system. In the afternoon we make our way from Puerto Princesa to the stunning fishing village of Port Barton. This is when you will truly feel like you've arrived in paradise but trust us, it gets better! Spend your evening sipping fresh coconuts on white sand while listening to some island reggae in the background. Tonight we stay in traditional Filipino beachfront bungalows. Accommodation here is basic but comfortable and in a great location.
Days 4 and 5 – Island camping with the locals
Jump on a local fishing boat to take you to our tropical island beach camp. Tucked away on a secluded beach, the camp has everything we need. Snorkel with turtles, explore the island, or catch fish to grill by the beach over a couple of beers. This is your time to truly experience idyllic island life. We have our own boat, which allows us to explore the surrounding islands and experience how the local island communities live. In the evening, we get together around the fire by our own little beach 'bar' and watch the spectacular sunset that this area is famous for. Perfect! For the more adventurous, we visit a secret rainforest waterfall for a dip on the second day to wash off all that sand and salt. Don't worry about food either, our local guides will be catching fish during the day while we explore the area and cook up feasts for us! Condition permitting, we will visit one of the small schools on neighboring islands to meet the kids and find out what it's like to grow up in a remote area of the Philippines.
Day 6 – Bound for El Nido
In the morning we all jump into a bus and we are on our way to El Nido! When we arrive, you will see why Palawan was named the most beautiful island group in the world. Surrounded by islands and cliffs, El Nido is a secret paradise we are lucky enough to share. Once you pick your jaws up off the ground, we will check in to the funkiest hostel in Palawan. Exclusive to One Life, this slick hostel looks more like a boutique hotel than a backpackers! Settle in, then head out to one of our favourite beach bars in the evening for food and fun.
Day 7 – Island hopping
Today we set sail on the most (in)famous boat in El Nido!  This custom built boat will take us on an island hopping adventure to secret beaches and pristine reefs. Go kayaking over the emerald waters or jump in and snorkel over coral teaming with life. The awesome crew will take care of all your food, and include all your beer, rum, and cocktails in the afternoon. So go on, you've earned a drink! We have music on board, chill-out areas, and a freshly cooked buffet including of the best seafood you can get. Before we set sail back to El Nido, get some pictures of you doing a backflip off the boat with the sun setting in the background, or just relax on deck listening to the music on board.
Day 8 – El Nido town
In the morning, we climb up to the top of one of the cliffs surrounding El Nido bay and get the most spectacular views in the area! After the big morning, we feel you'll need some chill out time. We include a traditional Filipino massage to ease those muscle aches. Take your time today to relax and soak up your surroundings, or explore the surrounding area. Ask your guide where the coolest spots are, or just discover them for yourself!
Day 9 – Cultural experiences and zipline at Las Cabanas
We spend today outside El Nido in small villages with the local people. We try a little fishing in traditional boats, learn about the many uses they have for coconuts, discover the secret for cooking a perfect 'Adobo' (national dish of the Philippines), try your hand at weaving with palm leaves, and finish with a Halo-Halo (Filipino iced dessert). When you are feeling brave enough, it's time to take a hike up to the top of the mountain overlooking the beach. Why? Because this is your time to know how it feels to fly across the ocean between two islands over beaches and corals reefs. Once you finish your zipline on Snake Island, wade across the water and join the crew on the beach! In the evening we all head into town for one final farewell dinner.
Day 10 – Good Bye!
Sadly all good things must come to an end! For those of you who booked their onward journey, this is where we must say our goodbyes. The rest of us jump in a minivan back to Puerto Princesa where we finish our trip. We also help with any onward travel. Want to visit Cebu? Party on the white sand beaches in Boracay? Just let us know and we'll make it happen!
*We are an adventure tour company and include more than any other company in our itinerary. We are committed to showing our guests the most beautiful and untouched areas of Palawan. This means that sometimes the facilities in these more remote areas may be rather limited. Embrace it as part of the adventure!
Arrival Details
You will need to fly into Manila International Airport. Your tour ends in Puerto Princessa on day 10. Return airport transfer (to Manila) is not included as part of the tour.
Airport transfers are included in the cost of the tour on the start day of the tour only . If you arrive any earlier,you can book an extra night in the Z Hostel and make your own way. Taxis are easy to pick up from the airport.
Trip Frequently Asked Questions
When booking flights after the tour, we suggest booking your onwards flight to leave early evening (6pm local time) on the last day in Puerto Princesa then you have plenty of time to get to the airport from Palawan  to Manila.
The main way to get back to Manila is by flight.
INCLUDED
Private western guide throughout
Airport pickup on day 1
All accommodation
All transportation & transfers including vans, flights, boats, taxis, and tricycles
Welcome dinner and drinks overlooking the Manila skyline
Guest-list entry to some of the best clubs in Manila
Visit to the world famous Puerto Princesa Underground River
Visit to the Iwahig Prison, a bizarre prison without walls
Private island beach camp adventure (including all food)
Rainforest walks to take a dip in a waterfall
Island kayaking through some of the most spectacular scenery in the world
Snorkeling coral reefs
Paddle boarding
Island hopping on the best boat in Palawan (including food and drinks!)
Beach picnics
Zip-lining between islands over beaches and ocean (PHP500 local payment)
Guided climb to the top of the cliffs overlooking El Nido for the most stunning view on the island
Local cultural experiences including cooking class and making coconut oil
Good times and memories to last a life time!
Please note some activities listed are weather dependent and subject to change.
EXCLUDED
International Flights
Drinks
Some Meals
Travel insurance
Transfer back to Manila
Dates
2017
September: 1; 12; 14; 27
October: 5; 9; 20; 31
November: 5; 12;16; 23
December: 3; 14; 18; 28
2018
January: 10; 17; 23; 30
February: 5; 12; 19; 26
March: 5; 11; 18; 24
April: 1; 8; 14; 27
May: 1; 8; 14; 26
June: 8; 20
September: 1; 9; 14; 27
October: 5; 9; 20; 31
November: 5; 12; 19; 23
December: 3; 14; 18; 28
This trip combines two of our best experiences in Bali; our Bali bootcamp and our awesome 10 day Bali Epic. If you are looking to give your health and fitness a good boost and still have an adventure holiday, then this is the perfect combination for you.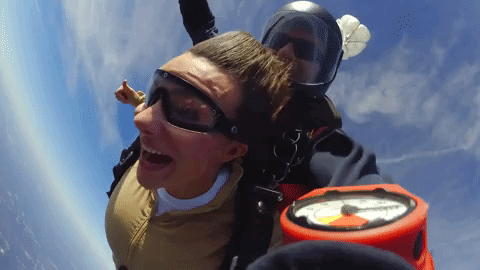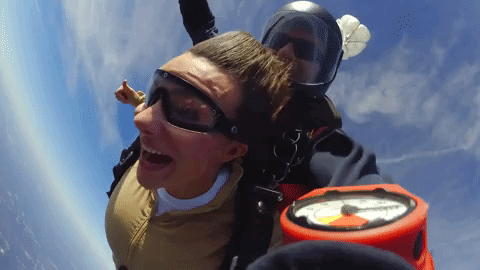 Bali Fitness & Beaches Adventure
Combining two of our best experiences in Bali, Indonesia
This trip combines two of our best experiences in Bali; The Bali Fitness bootcamp and our awesome 10 day Bali Epic trip. Whilst joining us at bootcamp for a week or two to focus on your health might be your main priority, it is great to know that you are able to see and do that much more by adding on a 10-day adventure and really get the chance to experience the best of Bali. Besides, who wouldn't want to show off their new Bali body, while exploring the rest of this beautiful place and visiting the pristine golden beaches that coat the island!?
HIGHLIGHTS
Bali Fitness Bootcamp
A new lease of life, improved fitness and new friends in paradise!
Motivation guaranteed! Train with fun, like-minded people and professional trainers! (don't worry we are certainly not all in great shape :))
Great nutrition with a healthy meal plan with an energy boosting menu
Gorgeous luxury resort stay in Our Fitness Villa or Deluxe resort
Find a new addiction! One surf lesson in Bali included
Awesome excursion to Uluwatu temple and sunset beach!
10 Day Epic Bali Trip
Explore Majestic temples
Discover beautiful waterfalls
Visit the locals at the Monkey Forest
Spend 3 nights on the stunning island of Gili Trawangan
Experience Bali's night-life at its finest.
FOR FULL DETAILS, PLEASE CLICK ON THE INDIVIDUAL TRIPS BELOW.
The bali Fitness and adventure trip is put together exclusively by Xtreme Gap Year. This unique trip combines working on your fitness and exploring a new country and its beutiful culture and beaches.
Working out in the morning, exploring lush green rice paddies and chilling by the amazing beaches of Bali in the afternoon. Eat Sleep Workout Repeat. Getting fit and healthy in a tropical paradise with Xtreme Gap Year is the perfect remedy for everything bad modern life can throw at you!

See amazing sights, explore majestic temples, splash around in waterfalls, visit an active volcano, wander through rice fields, enjoy local coffee, discover islands and kick back on beautiful beaches. See wild monkeys, shop the markets, indulge in delicious food, learn to surf, snorkel in the crystal clear sea & dance the night away at the [...]

Please wait, the form is loading ...

 

ACCOMMODATION AT BOOT CAMP

The training can take it out of you, so to relax after a hard session you stay in comfortable accommodation. There are two options for accommodation on the Bali Fitness Bootcamp. Both options are close the beach and to everything else as well, so you have plenty of opportunities to go explore. Taxis are cheap in Bali, and there are plenty of areas of interest you to visit including temples, resorts, beaches and areas of cultural interest. Day trips can be booked through our Bali team.

Boutique Shared Villa Accommodation

With a stunning pool and a shared room in our stunning Fitness Villa you are in the midst of the action. Its a fun set up with roof top jacuzzi overlooking the ocean and a pool and communal living area on the ground floor. The villa is 150 metersthe the most stunning bay in Bali.  The perfect set up to relax, meet other bootcampers and feel right at home. This is the social hub of the bootcamp but also large and private enough to have important relax and down time.

The sleeping arrangements are based on airconditioned, shared ensuite mini dorms with max. 2 – 4 persons (mixed gender).  Airconditioning operates from 7 pm to 7 am ensuring you get a comfortable nights sleep.

Deluxe Resort Accommodation

If you do not wish to share and would like even more luxury, your fitness training will be complemented perfectly by a stay in our beautiful deluxe hotel option. Located right next to the best  beach in Bali, you can relax in between training sessions on the white sands of Jimbaran, or at the stunning pool of the hotel. The luxury deluxe option is located 5 minute walk to the training camp and is the epitome of luxury. This exclusive resort is brand new in 2016 and caters to those with higher budgets.

Complete with stunning pool and roof top lounge with unrivaled views of Jimberan bay it is a lovely place to stay if you can afford the extra expense.

The Surrounding Area

Our stunning bootcamp is set in an exclusive quieter area of Bali called Jimberan. The perfect beach with views stunning rollers, its the perfect location for a mental and physical reset. You can also venture down to the traditional markets, enjoy fine dining with a selection of lovely restaurants or sunbathe on a white sandy beach. The beach and the hotel are separated by road, and along the road, there are local Seafood Cafés.

The location is rewarded by some of the best sunsets in Bali, with temples and plenty of points of interest nearby.

 

ACCOMMODATION ON 10 DAY EPIC

Your 9 nights accommodation is fully included for this part of your trip and is a combination of some awesome hostels and surf hotels. The rooms are twins or doubles and you will share with the same sex unless you specify.To make it just that much better, all the spots you stay in have a pool. Which is always great to chill and relax by after a fun day of exploring.

Trip Frequently Asked Questions

PRICE

INCLUDED

General

Pre departure information
Access to online buddy system, meet others online before travelling
Airport pick up
Introduction by our rep

Bootcamp

Access to all training equipment and gym
Weekly personalised training session 1 to 1*
Access to online UF fitness App
All group cross fit training sessions
Bodyfit sessions (timetable dependent)
Use of Volleyball, Basketball and Soccer fields
Air-conditioned rooms in accommodation (Ac works at night time and evenings only)
All accommodation of choice for the duration
Meal plan with 2 meals per day, 6 days a week (breakfast and lunch – excluding Sundays)
Five Yoga sessions a week
One surf lesson per stay
One amazing excursion per stay to temples and beaches
Tranfer advise to get to the 10 day Epic Bali trip

EPIC BALI 10 DAY

All Transport
9 Nights accommodation
10 breakfasts (lunch and dinners at own expense)
Support & Advice for onward travel around South East Asia.

EXCLUDED

Flights
Visas
Transfer to Canggu by Taxi (local payment £15)
Local payment for 1st night of Epic Bali (£30)
Transfer back to Bali from Gili at the end of the tour
PLEASE NOTE: No lunch, dinner or drinks are included for the 10 day Epic. This at your own expense.
This is the shorter version of our 4 week Thailand trip Xreme Thailand Experience our top-selling trip! The Thailand entourage is a 3 week trip through Thailand giving you a taste of culture, adventure, and stunning tropical beaches. An amazing itinerary showcasing the best this amazing country has to offer. Perfect for young solo travelers who love to travel Thailand in a fun group, with excellent guides.
The 3 Week Thailand Entourage
3 AWESOME THEMED WEEKS!
Exploration
Beach
Settle in and discover Thailand.
Easy arrival with an airport pickup. Make new friends as you meet other people in the group. Learn about Thailand its culture and history. Stay on the mainland and visit lots of different temples, cultural heritage sites and cities.
Elephants. Unforgettable National PArks & More.
Includes an awesome ethical Elephant experience. Go bathing with Elephants, and get up close and personal with these majestic animals. Visit waterfalls and stunning rural towns. 
Top off the tan with well-earned beach time.
Laze about on amazing tropical beaches. Hit the beach. Discover a paradise island. join the adventure day! Party on the beach and munch on some delicious Thai food.
Thailand Entourage Highlights Include:
Safe & Fun! Fully guided Xtreme Gap Reps.
Discovering Thai culture, temples & cuisine on a mind-blowing cultural  experiences
Trekking through national parks & discovering cool waterfalls
Volunteering with Elephants and Mahouts
Exploring exciting Bangkok and stay in a fun backpackers hostel near the backpacking Mecca Khao San Road
Koh Tao adventure day with longtail boat, snorkelling, paradise islands and view points.
Lots of chill time on Koh Tao and beach parties to remember
Meet and chat to other Xtreme Gappers with an online Buddy list before you travel too!
ITINERARY
Just about everything you could want out of a trip to Thailand in 3 weeks!
Day 1: WARM WELCOME ON ARRIVAL
Arrival day, the moment you have been waiting for! The start to an awesome life changing Thailand trip! First off, if you have not been travelling before… it will be ok. We make it a hassle free arrival, the Xtreme Team will collect you from Suvarnabhumi Airport (the international airport in Bangkok) and take you to your super convenient Bangkok accommodation, which is a stone's throw from the famous Khao San Road. The accommodation has a movie room, 2 pool tables, free WIFI and lots of Xtreme Gappers awaiting to join the adventure.
You will have the rest of the day/evening, depending on when you arrive, to relax after a long flight and meet the rest of your group. If you arrive in time we head out for a delicious Thai meal (local payment about £3-8) and explore the buzzing Bangkok area!
Inclusions:
• Breakfast
• Guided tour of Bangkok
• Overnight accommodation in a twin / triple shared room with air-conditioning, en-suite bathrooms and hot water
Day 2: WELCOME ORIENTATION AND EXPLORE BANGKOK
We will take it easy and all meet up at around 10:00 am to start a "real exploration" of Bangkok. This will be lead by our group leader, who will be with you for the next 2 weeks.
Prepare to see incredible things as we include an awesome boat trip through the ancient water ways of Bangkok. Not only will you get to experience stunning traditional communities off the backpacker trail, but we will also take you to the majestic Wat Arun – The Temple of the Dawn, Wat Pho, which is home to the most important reclining Buddha in the whole of Thailand and Wat Phra Kaew –  The Grand Palace.
Expect an authentic look into traditional Bangkok and lets you see some of the most beautiful temples Thailand has to offer. The tour will last about 4 hours.
In the afternoon we head back to our guesthouse, just in time to freshen up and chill out before your 'Welcome Dinner' in the evening. After dinner, we are off to the infamous and exciting Khao San Road, the backpacker area of Bangkok,  where you will get a taste of the Thai night life.
Inclusions:
• Breakfast
• Guided tour of Bangkok
• Welcome Dinner
• Overnight accommodation in a twin / triple shared room with air-conditioning, en-suite bathrooms and hot water
Day 3:  KANCHANABURI RIVER ADVENTURES!
After a relaxing morning, and hopefully a full recovery from a fun night out in Bangkok, we arrange a private minivan to gorgeous Kanchanaburi north of Bangkok, which usually takes about 3 hours, depending on the Bangkok traffic!
Kanchanaburi is where the Kwae Yai and Kwae Noi rivers meet and is as picturesque as Thailand can get, with a magnificent backdrop of forested mountains stretching all the way to the Burmese border.
It's famous for the film location of the movie 'Bridge on the River Kwai' where thousands of prisoners of wars and local Thai's were forced to build the 'Burmese Railway' during WWII, it is a historic setting, but today it has transformed into a fun, chilled-out riverside town and your path to some great activities and experiences.
There´s lots to do here. Visiting museums and temples, swimming in pools by waterfalls, kayaking the rivers, and checking out temples
Once we have arrived, we check you into the hotel, freshen up and there is time to explore the area, see the sights and learn about the history – and of course enjoy a Singha beer or two while trying out some more traditional Thai food.
Inclusions:
• Breakfast
• Private transfer to Kanchanaburi
• Overnight accommodation in twin / triple shared rooms with air-conditioning, en-suite bathrooms and hot water
Day 4: BATHE IN STUNNING WATERFALLS
Today you'll visit the exquisite waterfalls in the Erawan National Park. These waterfalls are considered one of the most beautiful places on earth, the waterfalls are truly made of absolute wonder! You will get to explore the several levels of these magnificent falls, each filtering into the different pools below, which you can swim in. How high you go, is of course up to you. The highlight here is a natural water slide that shoots you several metres down smooth stone into the emerald coloured water, so remember to have your GoPro's and cameras charged! You are most definitely going to need them.
After your morning of photo shoots and an insane amount of fun and relaxation, you will head back to the hotel for the afternoon where you will have the chance to head into town and explore. Our guides are super knowledgeable of the area, so be sure to ask where all the best spots to eat, chill or party are.
Breakfast
Overnight accommodation in a twin / triple shared room with air-conditioning , en-suite bathrooms and hot water
Day 5: KAYAKING ON THE RIVER KWAE AND EXPLORING THE LOCAL AREA
The river Kwae is a real paradise for Kayaking! After breakfast at our Guest House, we will take you out for a fun-filled day of adventure, where you will get to go kayaking on the river Kwae and also explore some of the highlights of the local area. You might even see some monkeys on the way! Don't worry, you don't need to be a professional for this, in fact, no prior experience is needed, the river is pretty easy to navigate, you will get to see and experience the surroundings from a completely unique perspective.
Don't forget sun cream, you will get a tan when you're out and about today! After your epic day of kayaking and exploring the local area, we will head back to the Guesthouse to freshen up and get ready for dinner, a chilled evening at the cool laid back bars and enjoy a few cold ones as we watch the river go by.
Inclusions:
Breakfast
Kayak trip on the river Kwae
Overnight accommodation in a twin / triple shared room with air-conditioning, en-suite bathrooms and hot water
Day 6: EXPLORE THE HEART OF THAILAND
Today we take you into the 'heart' of Thailand, the North East, known in Thailand as Isaan (Surin). If you ever wondered why Thailand is known as the 'Land of Smiles' wonder no more, you are now surrounded by one of the friendliest groups of people on the face of our planet. Surin is by far, one of the more 'off the beaten track' areas of Thailand and by the time you arrive you will have experienced the overwhelming and humbling friendliness from the local villagers.
The area is renowned for the best rice and you will be an absolute expert by the time you leave. They are also well known for its mixture of Thai, Khmer and Gwi people, it's insanely awesome food (loads of chilli) and it's elephants, who have played a major role in the communities here for centuries.
Once again, we have arranged a private vehicles and while the journey is around 8-9 hours, we will stop for lunch and we make the odd stop to stretch your legs. Tip: take some music with you, as nothing is better than to listen to good music, gaze out of the window and see the palm trees and rice paddies.
When you arrive, we check into your hotel for tonight, a fantastic place in Surin town, where you can freshen up before we take you out to the night market to find the best places to eat. The food in Surin town is so delicious, so don't be afraid to get out there and explore, our recommendation, foodie lovers, is the night market – Best chow in town.
Inclusions:
Breakfast
Private transfer from Kanchanaburi to Surin
Overnight accommodation in a twin / triple shared room with air-conditioning, en-suite bathrooms and hot water
Days 7-9:  ELEPHANTS & CULTURE!
Looking after Elephants is on the cards for the next three days. After a bite to eat in the morning, we will leave Surin Town and make our way to a rural 'elephant village' about 50km's away. The main highlight of this trip and also a really unique opportunity is not only to spend time with elephants, but also to live in a small rural Thai community, which is something which is fast becoming more and more difficult to experience. This is what backpacking and adventure is all about. Living like the locals and truly immersing yourself in the culture of the people and the land.
Our project has been vetted to ensure it is ethically run. There is absolutely NO elephant riding by our guests.
During these three days, you will get to:
During these three days, you will get to:

Walk with the elephants to the local river and help the mahouts bathe them
Help the mahouts clean the elephant areas
Harvest / plant crops (depending on the season) for the elephants
Kayak on the local river
Learn how to make simple but great Thai food

In the elephant village, you will get the awesome opportunity of living in a homestay, with the village headman and the members of his family, this is an Absolute honour and is something that you will truly take back with you. And…you will be sleeping just a few metres away from elephants.

Note: On day 7 we'll have lunch and dinner in the elephant village, on day 8 we'll have breakfast, lunch and dinner in the village and on day 9, breakfast and lunch. All a great opportunity to cook alongside the local team and learn a few new foodie tricks – great to take home and show off to friends and family.

Day 9 In the afternoon we will have to say goodbye to the elephants and new friends and head back to Surin town, staying overnight at the same hotel as on Day 6.

Inclusions

Transfer to and from the elephant village
Elephant activities listed
Day 7- breakfast at the hotel in Surin, lunch, and dinner and the elephant village
Day 8-  breakfast, lunch and dinner at the elephant village
Day 9- breakfast, lunch and dinner at the elephant village
Day 7 and 8- basic accommodation in the elephant village, shared dorm style rooms with mattresses on the floor, mosquito nets, fans and shared toilet and washing facilities
Day 9 – Overnight accommodation in a twin / triple shared room with air-conditioning, en-suite bathrooms and hot water
Day 10: KHAO YAI NATIONAL PARK DAY
Today we leave for Khao Yai National Park, this is the 3rd largest national park in Thailand. This rainforest is a World Heritage Site declared by UNESCO. The journey (by minivan or train, depending on the group size) will take roughly 3-4 hours and once you arrive in Pak Chong (the gateway to the National Park). We will check you into your base for the next 2 nights.
Inclusions
Breakfast
Transfer by minivan / coach or train to Pak Chong (depending on group size)
Overnight accommodation in a twin / triple shared room with air-conditioning , en-suite bathrooms and hot water
Day 11: TREKKING AND FOREST ENCOUNTERS
Khao Yai is absolutely stunning and one of Thailand's most famous National Parks, but is often left off of travellers itineraries in their anticipation to just head to the beach. But you won't miss out! Khao Yai boasts ancient and majestic towering forests, wild elephants and tigers, a colourful array of bird life and a number of different species of monkeys. This is a fantastic place to get a feeling of how much of Thailand really used to be. You will get to experience more beautiful waterfalls, one of which Leo Di Caprio jumped off (or pretended too!) for the making of The Beach.
You will spend the day exploring the National Park with a specialist guide, where you will hopefully get to see wildlife, like the herds of wild elephants. A bit of simple forest trekking is also on the menu for today. It's superb fun, and again, don't forget your camera and GoPro's, but also don't forget to just enjoy this day of splendour in this impressive natural landscape.
Inclusions
Khao Yai Adventure day and all park entry fees
Lunch during the Adventure Day
Services of specialist National Park guide
Overnight accommodation in a twin / triple shared room with air-conditioning, en-suite bathrooms and hot water
Day 12:  R & R IN BANGKOK       
Today we start heading back to Bangkok (by train, minivan or coach depending on group numbers) arriving back in the buzzing city of Bangkok around mid-afternoon if traffic is not too hectic.
You will check back into the same accommodation as at the start of the trip and you can have the evening to enjoy some shopping, exploring or partying …or why not just do all three?
Inclusions:
Transfer to Bangkok (usually by train)
Overnight accommodation in a twin shared room with air-conditioning, en-suite bathrooms and hot water
Day 13:  BANGKOK CYCLE TOUR
One of Bangkok´s most unforgettable experiences. Experience local life and Thai culture by bike. After winding our way through the back alleys and streets of Bangkok's backpacker district we head across the river and through some of the oldest communities in the city.
Passing by ancient temples, fascinating communities that seem so far removed from the rest of the city and all the while following the course of the river and canals this really is a spectacular opportunity to see a side of the city that is so often missed by travellers.
The tour takes around 3 hours – but times can and do vary! – and in terms of distance is not very far (+/-10km). And with Bangkok being totally flat it's perfect for anyone and everyone, whether you're a regular rider or not!
Inclusions:
Behind the Scenes Bangkok Bike Tour
Overnight accommodation in a twin shared room with air-conditioning, en-suite bathrooms and hot water
Day 14: BANGKOK, IT IS ALL YOURS!
Today  you have a free day to spend with your new friends. There are plenty of options to keep you busy with the rest of the group. Ask your guide for suggestions! As this is the perfect place to go shopping prior to hitting the islands be sure to spend some time at the MBK shopping mall! It's an experience and a great place to hunt for bargains! If you are feeling a little bit tired from all the fun and travelling, maybe a traditional Thai massage is the perfect antidote.
You've got most of today to do your own thing and explore a bit more of this fantastic city – just ask your guide for inspiration and they'll help you see what you'd like to see.
Lots of people enjoy a lazy day today – we're pretty sure you'll have hit the bars and clubs last night – but if you want to get out and about why not do one of the following:
Give your body a treat and have a 2 hour Thai massage – trust us, you won't regret it. There are loads of massage shops all around the Guest House with prices starting at +/- 250/300THB
Jump in a taxi and see the 'other side' of Bangkok – if you like a bit of retail therapy or even just window shopping then have a look at Siam Paragon, Siam Centre and Central World. All huge fancy shopping malls, great for people watching and even better if you're craving a bit of comfort food from home. A taxi from your Guest House to Siam will cost around 150THB depending on the traffic!
 If you've not had enough of boats and the river, then taking one of the boat 'buses' up the Chao Phraya is a brilliant way to spend a few hours. The ferry pier is only 10 mins amble from your Guest House and for the princely sum of between 15 and 19THB you can head all the way to Nonthaburi pier taking in all the sights and sounds of the city. Once you're at Nonthaburi, have an explore and take a look at Bang Kwang Prison (the infamous Bangkok Hilton) and get lost in the local markets. Then simply hop back on a ferry back to where you started. Probably the cheapest day out possible in Bangkok!
All these trips and more can be arranged by your guide – just tell then what you'd like to do and they'll help you get everything sorted. Just make sure you're back at the accommodation by 6pm to meet back us with your group and begin the journey to the beach.
Inclusions:
• Breakfast
• Late check out from the accommodation – meaning you can store your bags and freshen up before you head on the coach
• Overnight transfer from Bangkok to Koh Tao (arriving the morning of Day 15)
This evening we travel to Koh Tao by luxury coach and fast boat, arriving on Koh Tao the next morning.
Please note the guide will not accompany you to Koh Tao, the group will be put on the bus and met at the other end by our rep in Koh Tao. Whilst your guide from this part of the trip won't be travelling to the islands with you, don't worry, they will ensure that you know exactly what the plan and that you have all the contact numbers you need. They will then walk with you all to the check in for the transfer to Koh Tao and stay with you until you're all safely aboard the overnight coach heading to the islands. Not long now until you see one of the most stunning islands in South East Asia!
Day 15: ARRIVAL PARADISE ISLAND KOH TAO

On arrival, you will have a full introduction from our resident rep who will settle you into the island life and it will go like this:
You arrive by night bus and boat on Sunday morning where you will be picked up and taken to your accommodation where breakfast is served!
Once you are checked in, you have time to relax, jump in the pool at your resort and freshen up.
In the afternoon around 4, our Rep Miss Jai will meet you and the rest of the group at the bar and give you an intro to Koh Tao. She will show you around, tell you the essentials and show you where everything is, like ATMs, pharmacies, beaches and activity locations. She is on hand throughout the week if you need her too.
You will then go out for dinner (on us) with the rest of the group, expect a tasty Thai curry! The next day you will be taken by miss Jai to start your activity, depending on the option you have picked.
Your Koh Tao itinerary will be explained to you locally. Where and when you have to be will be put up on the Xtreme Gap notice board at the resort.
Day 16-21: BEACH WEEK

Koh Tao! Here you can enjoy some serious beach time. 7 days/ 6 nights to chill and party. You will also have your Xtreme Adventure Day where we take you snorkelling and we visit Koh Nang Yuang by longtail boat, a stunning little island of the coast of Koh Tao.
TROPICAL ISLAND PARADISE…WOW!
Koh Tao has some of the best beaches in Thailand, it is also one of the most popular backpacker hubs in South East Asia, but not ruined like some of the other islands, there is a great community and vibe to the place you are going to love spending time here.
We have many Xtreme Gappers resident on the Island as we run lots of different trips there so there is lots going on. It is also a great place to learn to dive as well, so you can take advantage of getting your PADI Open water while you are there as well.
This part of the trip is all about being social and having fun, you can take long tail boat trips round the island, enjoy amazing Thai food and stay up all night in some of the best beach clubs and bars in Asia. After a few days of chill, you will want to pick up the pace again, so we finish the trip with the action week! The Koh Tao adventure day is the perfect end to the week.
FOOD & EATING OUT
Please note we include 1 breakfast and 2 meals on Koh Tao. There are plenty of restaurants serving delicious and healthy Thai food as little as one pound per meal and there is a restaurant the resort also.
We do not include food because it's such a sociable atmosphere with so many great places to eat and explore you will want to go off and eat out with lots of new friends. Including food would really limit your options and detract from the whole experience. Bear in mind though we do include food for the first two weeks of this programme (Most other gap year companies ´s Thailand programmes do not) so you have already saved over £250 worth of spending money by booking with Xtreme.
You will receive a welcome breakfast, a lovely Thai meal on your first evening in Koh Tao and a BBQ after the Beach Clean up day though.
THE ADVENTURE DAY
The adventure day is just that an adventure, so sometimes we mix it up. But below is a summary of what you can expect.
Everyone meets at the Xtreme Gap Resort for a breakdown of the days activities.  Expect to be taken to a pretty amazing viewpoint on the neighbouring paradise island of Koh Nangyuan. Even the ride itself is a lot of fun, open air on a longtail boat with spectacular views of Sairee beach.
There will be plenty of time to explore the island, swim with tropical fish and chill on in this piece of perfection.
NIGHTLIFE & BEACH TIME & ACTIVITIES
Koh Tao is not only famous for its great diving and beautiful beaches, there is quite a party scene there too! Picture cool beach bars, fire shows, awesome night clubs like Fizz bar within easily stumbling distance to your accommodation. If you want to have some serious fun after the sun sets, you will not be disappointed.
This is a great way to finish up on your trip, after experiencing the culture its time to party. Speaking of which…
Beach Clean up day: Not on all departure dates.
We do not control the dates, but if you are lucky you can join our beach clean up. At Xtreme Gap year we strongly believe in leaving a positive impact on the locations we visit. Mass tourism does take its toll on the environment. This is especially true on small tropical islands like Koh Tao. We strongly feel  it is everyone's responsibility to make a contribution to maintaining, and improving the places that we visit. We have partnered with Koh Tao's leading conservation organisations and every trip we run makes a financial contribution to Eco-conservation efforts.
So as part of our trips to Koh Tao trip, we co-host an eco-day. This is split into two parts. A lecture by leading conservationists, on marine conservation, and a hands-on beach clean-up so you can make a physical real difference during your trip. The aim is to provide you with information so you can make people aware of the issues. As well as physically helping out with marine conservation efforts.
It's a fun day out, it's a great way to see lots of out of the way beaches on Koh Tao, and feel good about yourself whilst making a positive difference on the island. In the evening we finish up with a barbecue, in one of Koh Tao's hotspots by way of saying thanks for your efforts.
If you have completed your open water is part of this program, you can be involved in underwater clean-ups, if not its land-based conservation which is just as, or if not even more vital to marine conservation efforts. 80% of trash entering the waters comes from land-based sources.
End of your trip> Transfer Back to Bangkok
We do not include the transfer back in the price as there are a few options. Some of our travellers stay on the island or travel on in Thailand and Asia, some will take the boat and bus service back to Bangkok and some will prefer to go by plane from the next door island Koh Samui. read about the options in the frequently asked questions section below. Most will take the boat and bus option which our rep can arrange for you. Its super easy and will costs about 20 GBP.
Changes to Itinerary
Please note this is a flexible itinerary. Due to local conditions, changes can and often do happen at local level,  which means the above itinerary, and things listed in the included section,  is meant as a reference guide as to what might happen not as a contractual obligation as to everything included. Sometimes we add additional things into the itinerary, sometimes we do not do all the things listed due to group members wanting to do other activities instead.
ACCOMMODATION
Because you stay in various different locations throughout the trip accommodation does vary, however, expect to stay in comfortable and clean and secure accommodation. On the islands, you will stay in a luxury resort, with a swimming pool set in beautiful Thai Gardens just a short walk from the beach and bars and restaurants.
Frequently Asked Questions
FINALLY
We can also send you loads of information on this trip and the locations so get trip notes for more details!
Full details on your options to get back to Bangkok are included in a very detailed pre-departure pack, which we send you after booking. You will also be set up with an online buddy list so you can chat to other members of the group in Koh Tao. The trip ends on the Saturday morning in Koh Tao. Check the FAQ section for details on how to get back to the airport.
Please do book early
This can be a very popular trip so make sure you get booked up ASAP! You can secure your spot for only £100 by submitting a booking form. Do it now! So now you have read about the trip, you might want to check out where you will be staying or a breakdown of everything included.
The First 2 weeks
INCLUDED
First 2 weeks
Personal meet & greet at the airport
Transfers to your hotel in Bangkok
Meet your other adventurers: Access to online buddy lists before you leave!
Unforgettable Bangkok city tour
Wat Arun, Wat Pho & Reclining Buddha
13 nights total accommodation in high standard guesthouses and homestays
Breakfast
Some delicious meals included
A 2 day elephant experience with food  included
River rafting experience.
 2 days of trekking in a stunning national park
Night markets & Nights Out
Cookery class
24 hour emergency support
 Maximum group size 26
Week on Koh Tao
All Accommodation
Breakfast on arrival on Koh Tao
Overnight Transfer to Koh Tao
6 nights accommodation in standard fan room in Koh Tao at our luxury resort
Free Wi-Fi at most of the accommodation
Pick up from the boat and transfer to the resort in Koh Tao by taxi
Koh Tao adventure day which includes:

Boat around the island
Snorkelling in crystal clear waters round a tropical paradise island
Spectacular trek up to an incredible view point

Back up & support second to none. Services of our tour leaders and English-speaking reps who are available and based locally  24/7.
Excluded
Flights
Visas (if staying longer than 30 days this will cost approx GBP 40 for a 60 day visa)
Insurance
Return transfer from Koh Tao (but can be arranged locally for approx Euro 15)
Meals  (Approx £6 – 15 per day)
Entrance Grand palace in Bangkok (around 12 GP)
Entrance Fee for Koh Nanguang (100 Baht approx £2)
Dates
2017 Start on Sunday end on Saturday
16 July 2017 – 05 August 2017 (Fully Booked)
23 July 2017 – 12 August 2017
13 August 2017 – 02 September 2017
10 September 2017 – 30 September 2017
12 November 2017 – 02 December 2017
10 December 2017 – 30 December 20172018 Start on Sunday end on Saturday
14 January 2018 – 03 February 2018
04 February 2018 – 24 February 2018
11 March 2018 – 31 March 2018
08 April 2018 – 28 April 2018
06 May 2018 – 26 May 2018
03 June 2018 – 23 June 2018
08 July 2018 – 28 July 2018
05 August 2018 – 25 August 2018
02 September 2018 – 22 September 2018
30 September 2018 – 20 October 2018
28 October 2018 – 17 November 2018
02 December 2018 – 22 December 2018Easy to combine with Vietnam; starting 3 weeks before.
Xtreme TV
Learn more about this trip on video
Close
Your Recently Viewed Trips