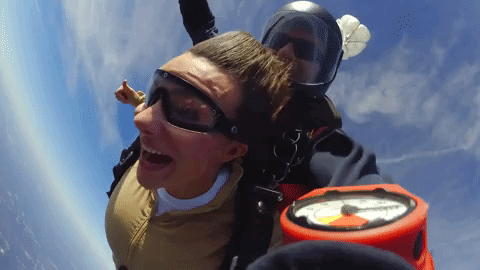 Spain Fitness Bootcamp
Book Now
Spanish Fitness Bootcamp With Beach Front Accommodation
Get fit and meet others on the paradise island of Majorca. Our one-week fitness bootcamp, set in a global heritage site, right by the beach delivers effective mixed impact training sessions. Feel fitter, look better and have an amazing fitness training holiday.
Highlights
Most guests joining our boot camp travel solo so don´t be afraid to come alone
You can relax in style in your luxury beach front accommodation in a beautiful villa
See your fitness improving efficiently with 10 group training fitness sessions every week, plus Standup paddle, volleyball and yoga sessions
Meal plan included. We include a healthy Breakfast and lunch
You will be amazed at how much fitter and better you feel with lots of varied group fitness training sessions that actually work
Discover how motivated you get when training in a group, you will be amazed at what you can achieve, everyone has the same goal, get as fit as possible!
Improve fitness faster and more efficiently with proven advanced fitness techniques, taught to you by top fitness professionals
This trip is about you, and improving your personal fitness with a plan based on your level and fitness goals in a supportive group environment
Discover new ways to stay fit trying other sports as well, like SUP, Volleyball & Yoga (no extra costs)
You can also take advantage of our Bootcamps amazing kite surf location and do a 6 day learn to Kite Surf course at the same time (extra costs apply)
You will get out and about and hit the beach with beach training sessions.
Low-cost flights to Majorca, with its stunning beaches make this an attractive fitness break!
You can invest in your health as this is one of the best value boot camps out there
Group fitness training holiday in paradise location!
Sunday Arrival day and introduction
Please try and arrive during daytime on Sunday. Late afternoon we will talk to you about the activities and meal plan for the week, and our trainer is there to assist you with all your questions.
In the evening we will walk from the accommodation into town and show you where to find the nice places to hang out. We show you the stand-up paddle and volleyball place, the stunning beaches and the big square where you find lots of nice restaurants.
Training Schedule

From Monday to Friday we have the same routine, but training (HIT) exercises will vary. We also mix in loads of fun and exciting fitness activities that take place throughout the week which also focuses on your fitness. We will do a beach volleyball session, stand up paddle sessions (unlimited access every day which is a great workout for your core). We also have hikes in national parks and trips to gorgeous beaches. On Saturday we challenge you to run up to Cap de Formentor.
Monday to Friday
From Monday to Friday we run the group Bootcamp training sessions at set times, one in the morning and one in the afternoon. We mix up the workouts as appropriate to target different parts of the body allowing you enough time to recover and rest each day.
In general, you will have between 1 o'clock and 5 o'clock free. This is the ideal time to hit the beach and rest up before your evening training session.
7:30 – 8:30 Rooftop Yoga session overlooking the sea. Relax and stretch your muscles before starting a new day of training at the Majorca bootcamp.
9:30-11:00 Bootcamp sessions. Exercises in the natural reserve where the villa is located and on the beach.
11:30-12:00 Stand Up Paddle. Right in front of your accommodation you get on your board and SUP around the stunning bay of Pollenca
17:00-18:30 Bootcamp sessions. Exercises in the natural reserve where the villa is located and on the beach.
Bootcamp Training Sessions
You're about to experience cardio conditioning that will completely transform your body. It's a challenge—but your instructor can modify the toughest moves to help you push yourself at any fitness level.
The class is made up of four specific blocks to push every part of your body to its maximum.  Each block contains 3 sets of 3-minute high-intensity training, with a 30 sec recovery between each set.  Pushing you to your maximum to achieve incredible results.  No equipment or weights needed just 100% commitment.
Endurance & Plyometrics: Challenge yourself with jump training to strengthen your lower body while improving stamina and cardiovascular endurance.
Strength & Balance: Use bodyweight resistance and balance training to develop serious strength and stability.
Coordination & Agility: Learn to be fast on your feet with agility drills to develop precision and speed.
Core Strength & Stability: Target the abs and core to train for functional stability.
Extra Activities
Stand Up Paddle
SUP stands for "standup paddleboarding" and it is taking the water sports world by storm. Basically, SUP uses a surf style board and a long paddle. In that regard, it is a cross between canoeing and surfing.
We will take you out for a lesson on Monday so after that you can pick up your board whenever you wish! It's lovely to do after your morning bootcamp sessions.
Beach Volleyball
As we are located so close to the beach we include a beach volleyball session. Your trainer is Maria Angeles, a real Pro. For 1.5 hours she will be teaching you the basics, and take it from us, it is hard work, but also a lot of fun. You are free to use the beach volleyball court on the beach during the rest of the week too.
After a training session, you can jump right into the sea to cool off!
Cap de Formentor Run
At the end of the week, we test your fitness abilities with the Cap de Formentor Run. Its only 4 km, but it's an 800 m climb but once you make it you are rewarded with the most breathtaking views of the global heritage site
Cycling on Majorca

There is also the option to do road cycling on Majorcas impressive cycle path system. This is an additional expense but it is fully guided with all high-quality equipment provided.
Kitesurfing
If you are game, you can also enrol in our beginner kkitesurfcourse which easily fits in with the training sessions for an additional local payment. Kite sessions will be Everyday between 1 and 4 pm. So its easy to combine with the bootcamp activities.
Beaches
With our schedule you will have enough time (unless you include the kitesurfing) to hit the beaches. Mallorca has a lot of stunning beaches and we will have a guide book for you to pick your favourite ones. One of the best beaches is actually only 10 minutes from our villa, so perfect to chill un a sunbed under an umbrella on your hours off in the afternoon.
Accommodation
Xtreme Gap Year has a beach house in Majorca, where we run the fitness and kite surf programmes. It has a cool surfer vibe!  You will stay in a shared house right by the beach in a beautiful National Park. Based on Twin share.
Shared bathroom, lounge and outdoor chill-out zones on the roof.
We have a maximum group size of 14.
Meals
We provide two healthy fresh meals per day. Breakfast and lunch.
Breakfast is served on the roof terrace after your stand up paddle session and yoga. We provide tea coffee, delicious seasonal fresh fruit, yogurt and eggs and protein shake.
Lunch is served from a set menu taken at the villa. We will ensure that the diet is healthy and complimentary to the training regime.
In the evenings the group heads out into the local town to eat out at a variety of the great local restaurants available. We provide suggestions of where to go, and this is a great way to experience the laid-back great social scene of Port De Pollenca. You will need to budget to cover your evening meal costs.
Entertainment
After a hard days training, there's plenty of chill out areas to be found at the villa if you don't wish to go out.
There is Wi-Fi available throughout the villa, and if you're feeling hot and in need of a swim the sea is a mere 20 m in front of the house!
Frequently Asked Questions
Included
Pre departure information pack
Sunday afternoon introduction session and guided walk to town.
Varied Fitness Classes
Luxury beachfront accommodation based on twin share
Daily morning sunrise yoga sessions on the roof terrace overlooking the ocean (Monday to Friday)
Daily training schedule featuring 2 group fitness classes per day (Monday to Friday)
Morning beach run along the breathtaking Pollenca Bay
Beach volleyball Session
One stand up paddle session (you can do this daily Monday to Friday)
Formentor Look Out Run: uphill jog where at the  top you are rewarded with incredible clifftop views.
2 meals per day will be included (breakfast and lunch)
Local pick up in Alcudia ( There is a direct transfer bus from the airport Alcudia which takes 1 hour and we will pick you up at the bus stop). Private transfers available on request.
Tips on to local areas of interest and beaches at weekends
Huge chillout kite surf viewing terrace with bbq area
Brand new abs on departure!
Excluded
Airport Transfers
Drinks and snacks
Dinner
Extra excursions
Travel insurance
Dates
10th – 17th September 2017 Fully booked
20th 27th – May 2018
17th – 23rd June 2018
1st-8th July 2018
5th-11th August 2018